CAT MENUE FISH 415G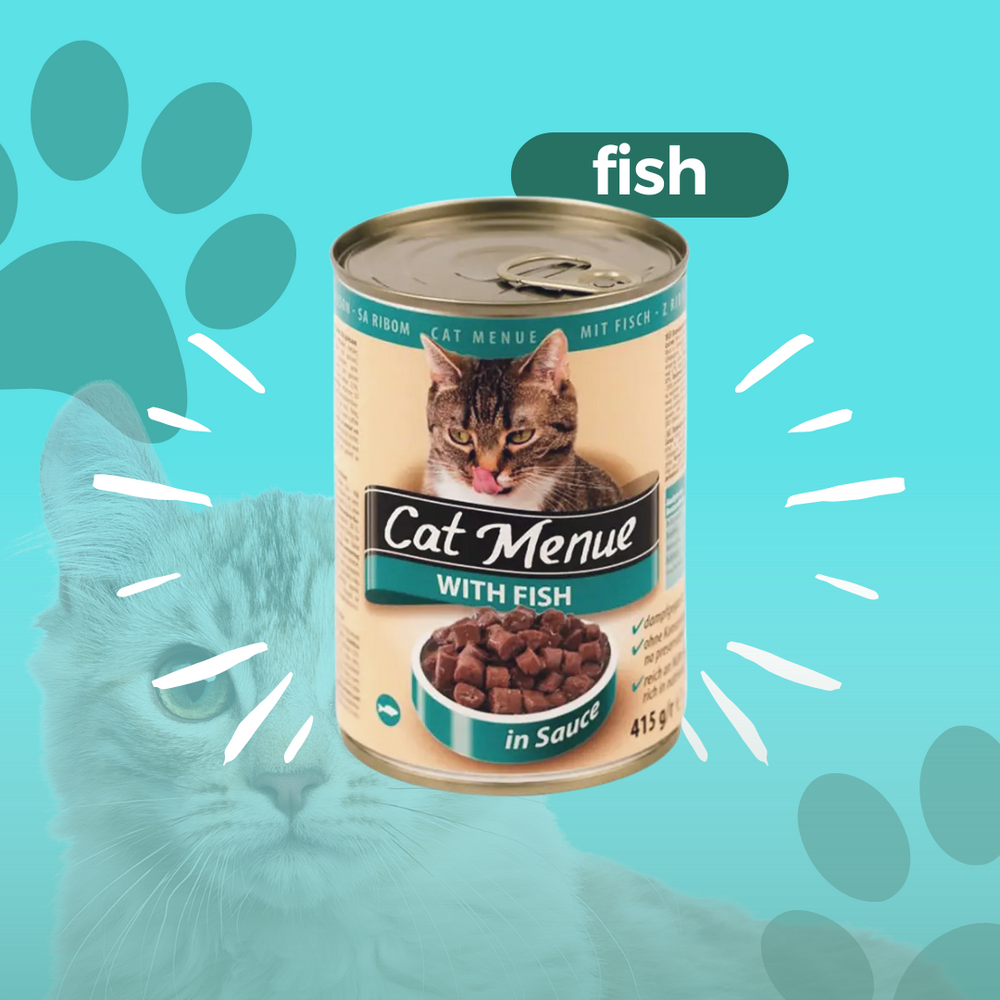 Cat Menu Fish 415g Complete food for cats in a can - fish Composition: meat and derivatives of animal origin (fish 4%), cereals, minerals, derivatives of vegetable origin, sugar.

Analytical composition: proteins 7%, fats 4%, ash 2%, fibers 0.3%, moisture 82%.

Nutritional supplements: vitamin D3 200 IJ/kg.

Without preservatives, artificial colors, allergens and GMOs.

Recommended daily amount for a 3 kg cat - 1/4 can for a 4 kg cat - 2/3 can for a 5 kg cat - 3/4 can for a 6 kg cat - 1 can The recommended amount also depends on the age, breed and activity of the cat.